What Students Gain from the International Baccalaureate Programme
June 23, 2021
Parents considering a strong international education for their children can look into the benefits of the International Baccalaureate (IB) Diploma Programme. The IB Curriculum originated in Geneva, Switzerland in the late 1960s, serving as an internationally recognised diploma equivalent to the Swiss Matura. 
The IBDP combines a strong academic background with interesting and practical extracurricular activities, providing students with a well-rounded education. In 1971 ENSR was the second school in the world to receive IB accreditation and has been promoting an international perspective through its teaching approach and ultimately preparing graduates to excel in today's highly globalised world ever since. 
Here's a closer look at how students benefit from ENSR's IB Diploma Programme!
Receiving an In-Depth and Diverse Education with an International Perspective
The IB Diploma Programme is typically completed in two years, available to students between 15 and 19 years of age. Through their IB studies, students receive a diverse education that is both challenging and engaging. That is because, at its core, the IB aims to encourage curiosity and compassion—helping young adults become successful global citizens with intercultural insight. 
Through this programme, ENSR provides your child with a specialised education that covers six groups: literature, language acquisition, individuals and societies, experimental sciences, maths and arts. 
Those pursuing the IB Diploma focus on one discipline from each of those areas to gain in-depth knowledge on certain subjects via the Higher Level (HL) option, while still receiving a wide overview of key subjects through alternative Standard Level (SL) options.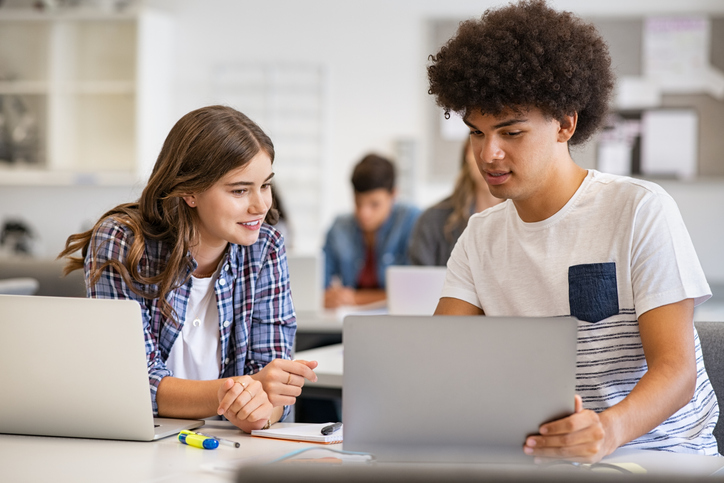 Building Key Skills that Promote Personal and Professional Development
During an IBDP student's time at our international boarding school, a student develops strong values and impressive skills that contribute to his/her personal and professional growth. This includes gaining critical thinking skills as well as a wider, more global perspective—allowing them to thrive in multicultural settings whilst fueling their interest in academic exploration and self-directed learning. 
At ENSR, your child will learn a foreign language and study key subjects like maths, history, geography, economics, and experimental sciences in more detail. They'll be able to benefit directly from the core components of the programme: Theory of Knowledge (teaching philosophy and epistemology while developing critical thinking), Creativity, Action, Service (introducing non-academic skills), and an Extended Essay based on independent research. By completing the programme, your child will be better positioned to succeed in his/her future—both academically and professionally.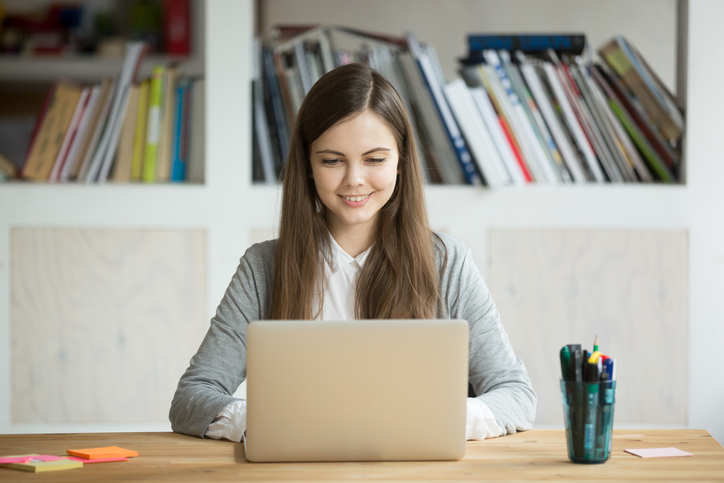 Higher College Acceptance Rates After the International Baccalaureate Programme 
Due to a rigorous educational approach, the International Baccalaureate Diploma Programme is highly valued internationally. Its excellent reputation makes it well known to Swiss universities as well as elite universities worldwide. In this way, it can serve as an international qualification for students wanting to continue their studies abroad. 
In fact, students might be able to receive college credits, starting their studies with higher-level courses as a result of the experience and skills gained from their IB education. Through our strong academic programme, your child can showcase his/her skills and develop a competitive edge that sets him/her apart from other college applicants—expanding future opportunities.
Are you interested in exploring what a private school in Lausanne has to offer?
Contact ENSR for more information!